The Driving Impact of 5G & Edge
June 22, 2021
/
/
Comments Off

on The Driving Impact of 5G & Edge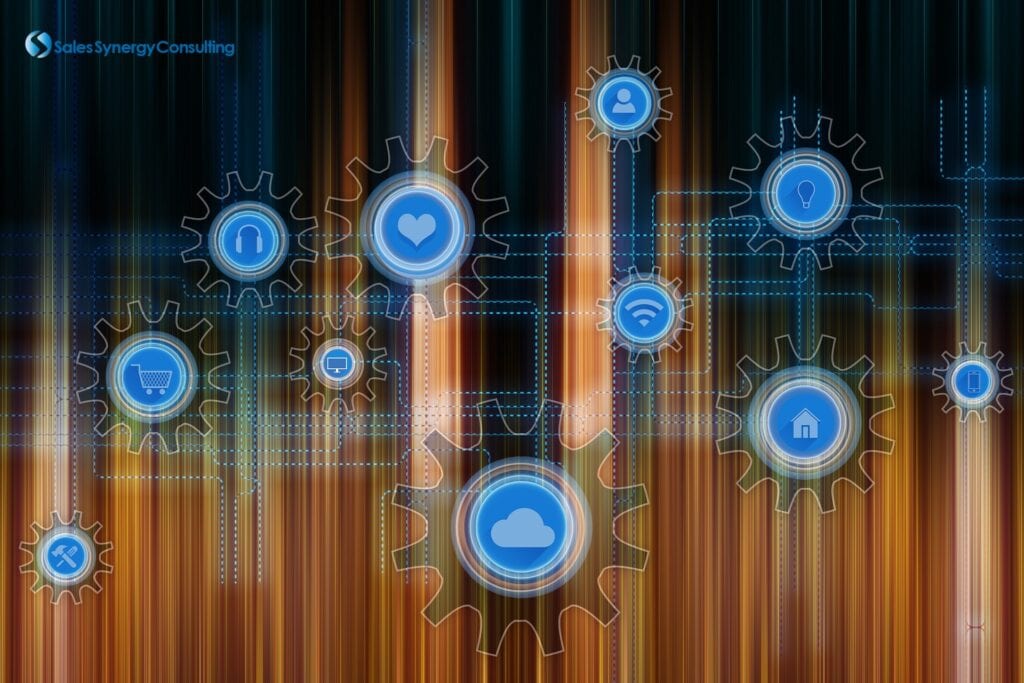 Telecommunication technology has changed dramatically in the last three decades. In the 1980s, 1G was the standard for analog telecommunications. Recently, 4G was widely adopted in the telecommunications industry.
The average consumer will experience 4G by using their smartphone. Now, the paradigm has shifted. 5G will soon thrive as the world's most prevalent mobile network. This will undoubtedly cause both consumers and organizations to make the transition to 5G-compatible products and technologies.
Unfortunately, as with every innovation, there will be a delay in widespread adoption. As you will find out below, the impact of 5G and edge computing will prove too powerful to deny for long.
Why Does 5G Need Edge Computing?
5G, is by definition, more than a mobile network. Therefore, a dynamic system needs to be leveraged to improve the performance of applications and process vast amounts of data in real-time.
This system is known as edge computing. 5G and edge computing are not only similar in design, but they're also two inextricable concepts. 5G relies on edge computing for the two following reasons:
Abnormal Speeds — Edge computing is the only system that can meet the latency targets in 5G. Innovators have maintained that 5G can achieve network speeds more than 20 times faster than LTE1. It isn't widely known how 5G can deliver these fast speeds. Thus, edge computing is one of the most feasible solutions for 5G delivery and implementation.
Gradual Adoption — Telecom operators are currently taking a limited approach to implementing 5G. Unfortunately, this will lead to insufficient 5G coverage that will make it impossible to spearhead widespread implementation. With edge computing, the 5G market can grow exponentially.
How Will 5G and Edge Transform Your Network?
The tandem of 5G and edge computing will undoubtedly alter the way companies set up, manage, and deliver their network services. Instead of creating their network infrastructures from the inside out, they will need to shift their focus to where their target audience is located, which is the basis of both 5G and edge computing.
This will result in a compact yet versatile edge computing data centers, which will help companies create more dynamic and responsive networks that can reinforce high-speed IoT processes.
IoT devices improve their processing capabilities by the year, and modern consumers expect data-intensive services (high fidelity digital media, virtual & augmented reality, etc.) from businesses they interact with.
As such, organizations will need to adapt and utilize ways to improve the bandwidth and speed potential of 5G. By integrating 5G into their networks with edge computing, organizations can circumvent existing network infrastructures that can contribute to sudden latency issues.
5G, unlike previous generational networks, has the potential to produce higher frequency signals without clogging airwaves. 5G can also achieve this feat with remarkably less bandwidth than its competitors.
5G and edge computing will change your network by allowing you to deliver intuitive experiences to your customers. Whether you want to experiment with augmented reality or improve your network capacity, 5G implementation is necessary.
Industries Impacted by the Combination of 5G and Edge
Despite the coronavirus (COVID-19) pandemic, 5G rollouts have been commonplace in the last few years. Some industries will be affected more than others. If your business is included in the following sectors, then you'll need to consider 5G edge acquisition soon:
Telecommunications — It may be obvious, but 5G is an essential innovation in the telecom industry. Mobile operators can leverage 5G and edge to provide unique service, gain a competitive advantage in their industry, and even achieve savings and cost efficiencies.
Automotive — As autonomous vehicles are growing in popularity, 5G and edge will dominate the automotive industry. This combination will be needed to process information of what's going on inside and outside of the vehicle and augment the car's capabilities.
Manufacturing — AI and machine learning are contributing to automated factories and robotics. These systems will require robust connectivity to process large amounts of data.
Retail — 5G naturally will open up the door for opportunities, such as AR and VR services, in the retail industry. This will help retail brands differentiate themselves, and it will also improve the shopping experiences for consumers.
Gaming/Entertainment — Cloud-based gaming, AR applications, and more will require the presence of both 5G and edge computing. Since 5G will allow for more powerful processing in the cloud, the possibilities are infinite for new-age gaming and entertainment.
Healthcare — Remote healthcare solutions were beginning to pick up steam during the COVID-19 pandemic. With higher network capacity in 5G systems, expect to see dynamic remote devices that can detect body temperature and blood pressure in the future.
5G Edge Acquisition
The advantages of 5G and edge computing are clear. Though, there is an apparent dilemma when it comes to implementing 5G technology. Most companies, and even telecom operators, haven't even begun to use 5G technology.
Thus, you're likely wondering how to implement an effective strategy in using 5G and edge computing technology to improve your network capacity across your business.
5G edge acquisition doesn't have to be complicated. By partnering with a consulting firm specializing in mergers and acquisitions, you can receive expert guidance in streamlining a successful inclusion of 5G technology.
This will give you peace of mind and allow you to focus on other time-sensitive and urgent tasks. Fortunately, Sales Synergy provides helpful consulting services in these matters, and we can guide you to creating a high-performance 5G edge acquisition strategy.
Contact Us Today
The topic of 5G and edge computing can be challenging to grasp, especially if you're not tech-savvy. The conversation in implementing this vital process can also be challenging. This is where we can help you.
At Sales Synergy, we specialize in offering merger and acquisition services. When you choose to work with us, you can learn more about how this technology can benefit your company and develop an effective strategy.
Contact us today to speak to a team member to learn more about how we can help.