Defeat Business Growing Pains: Your Guide to Growing Sales
April 1, 2021
/
/
Comments Off

on Defeat Business Growing Pains: Your Guide to Growing Sales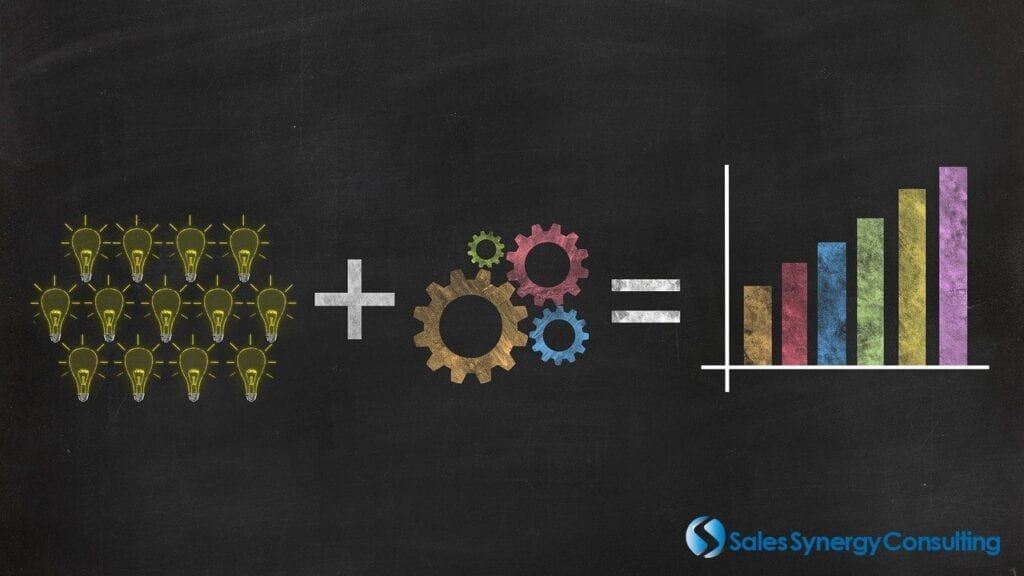 Business success is predicated on numerous factors. Market timing, marketing ability, audience awareness, and your level of competition all come into play!
Ultimately, though, it all comes down to sales.
After all, you could have the best product in the world. But if you don't sell enough, it won't be long before the money dries up and your start-up starts to struggle. Indeed, a lack of capital is one of the main reasons new businesses fail.
The good news is that growing sales isn't as tricky as many people think. All it takes is the right insight and approach. Want to learn more about what's involved so you can overcome those business growing pains and take your operation to a whole new level?
Let us help! Check out our top suggestions on how to improve sales figures in your business.
Hire the Right Salespeople
Some people were born to work in sales. They're excellent listeners, quick on their feet, smooth-talking, and self-aware. They also tend to be empathic, understanding, and obstinate- never taking no for an answer!
Hire these kinds of candidates, and it's only a matter of time before your sales figures improve. If you can't afford to hire new salespeople, think about upskilling your current team. You could invest in sales training or outsource the role to an expert and help them learn through osmosis.
Improve Your Leads
Even the best salesperson will struggle to convert low-quality leads. That's why your marketing has to be first-rate as well. Delivering warm, qualified leads to a high-quality sales team is a one-way ticket to sales growth!
Experiment with different marketing endeavors until you find a strategy that delivers results. Create helpful content, start a podcast, produce viral videos, and optimize your landing pages. Start publishing native content to relevant social media platforms, invest in search engine optimization, and build an email list of people who are hungry to hear from you.
And, of course, run tests and analyze results at every turn. By seeing what works and dispelling with whatever doesn't, you'll release new and improved ad iterations over time. As the number and quality of leads go up, so will your sales.
Build Your Brand
Inbound marketing is an invaluable strategy for generating qualified. But wouldn't it be nice if customers came to you for a change? If you didn't have to interrupt their days with ads and convince them to buy your products?
That's where branding can be so powerful. Build a strong brand, and you'll set yourself apart from the crowd, cultivate a loyal following, and become an authority in your field.
You'll no longer have to persuade people to trust your company. Your reputation will precede you. New leads will come knocking, you'll reap the rewards of word-of-mouth referrals, and selling your products will be a breeze.
Copy Your Competition
Competitor analysis is crucial too. Start spying on whatever your closest competitors do to boost their sales! The ads they release, the content they create, the products they sell, and the branding strategies they employ could all inform your decision-making in this area.
Take an objective look at what they're doing right and wrong. By analyzing any weaknesses in their approach, you can capitalize on them in your efforts. Likewise, seeing the ads and practices of other companies should help to distinguish yours from the crowd in a bid to carve out market share.
One example of a valuable tool for this is Facebook's Ad Library. Navigate to facebook.com/ads/library, set your location in the top right-hand corner, and select 'search all' above the search bar. You can then type in the name of your competitors' business page and spy on their recent ads!
Prioritize Existing Customers
Attracting new customers is always beneficial. Yet too many companies fall into the trap of prioritizing new customers over nurturing their existing ones. In the bid to scale your operation, it's essential to do both.
However, the real secret to growing sales is focusing on people who have purchased your products in the past! Why? Because convincing current customers to buy something is both easier and cheaper.
Remember, you have a relationship with them already. They trust your brand and know the quality of your products. By valuing that relationship and providing lasting value, you're all-but-guaranteed to get more sales.
Run Promotions and Discounts
Few strategies are better at generating an influx of sales than running discounts and promotions. Eager for a bargain, people will jump at the opportunity to buy your products at reduced rates! In the process, you introduce your brand to people who may never have purchased something at its usual RRP.
A word of caution, though: never rely on this as your primary way to grow sales! Run promotions too often, and your customers may start waiting for them. In other words, you lose out on a high percentage of revenue that you'd otherwise have generated.
Focus on understanding your customers, delivering supreme value, and separating yourself from the competition instead. Master these key ingredients, and you won't need discounts anymore! They'll help supplement your broader efforts and generate cash injections instead of being the only way you can sell products.
Leverage These Tips for Growing Sales
Product sales are a central pillar of business growth and success. They're what drives revenue and provides the capital that's essential for scaling! Unfortunately, countless founders, entrepreneurs, and business owners worldwide struggle to sell enough of their products per annum.
Are you trying to turn a similar situation around and take your business to the next level? Well, we hope the advice on growing sales in this article will help you do exactly that. Put these tips into practice, and it shouldn't be long before you see a positive difference.
Would you like professional sales consulting support to hone your internal processes? We can help. Contact us today to learn more.